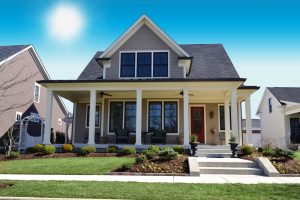 House arrest is a form of alternative sentencing. In some California DUI cases, you can serve house arrest instead of jail time. House arrest is often referred to as home detention or home confinement. It means you can remain at home instead of going to jail, but your mobility will be limited.
It is usually a much better option for a DUI defendant than jail. It is more comfortable and allows more freedom. However, it is not offered in most DUI cases and you should get a good DUI lawyer to request it. You should also understand how house arrest works before you make the request.
Does house arrest mean I can't leave my home at all?
Not exactly. In most cases, house arrest just means you're restricted. You can leave your house at certain times or for certain purposes. The most basic tenets of house arrest are:
You may have to meet with a probation/parole officer for regular appointments, either at your house or at their office.
You may be required to submit to random drug or alcohol testing.
You must abide by the terms of the house arrest in terms of if and when you can leave the house, and where you are allowed to go.
This last item is the one with the most versatility. Different house arrest sentences have different terms. Examples can include:
You may be allowed to come and go from the home as long as you keep to a specific curfew
You may be allowed to come and go from the home to travel to work only
You may be also allowed to travel to medical appointments
You may be authorized to go to drug/alcohol treatment, DUI school, counseling or other court-ordered terms of your probation
You may be allowed to leave to tend to family obligations or other specific, court-approved activities
How does the court know if I follow the terms of house arrest?
If you are put on house arrest, the court will require you to wear some kind of tracking device. There are two main tracking systems used in California house arrest sentences:
GPS tracking. This is the gold standard for house arrest tracking. You wear a device that transmits your exact location via GPS at all times. The GPS signal is never off by more than a few feet. The courts can check your exact whereabouts, and know where you were at a given time. Or, they can create specific geographic areas you can and cannot go to. If you go somewhere you're not authorized to go, they will be automatically alerted.
Basic electronic tracking. This is the more primitive tracking system and it's being phased out in some jurisdictions. This is a simple transmitter you wear that sends a continuous signal to the monitoring service. With this device you have a specific "radius" you can travel from your home. If you leave this radius outside of designated hours, the monitoring service is alerted.
Both these devices are tamper resistant and worn 24 hours a day. Any attempt to tamper with them is immediately reported to the monitoring service.
How common is house arrest?
Judges don't usually offer house arrest. If you don't specifically ask for it, you won't get it. Even if you do ask for it, the courts are often skeptical. It is seen as less of a punishment than jail time, so they don't give it out lightly. Many requests get denied.
A good DUI lawyer can make a strong case for why you should get house arrest. This could be because you are an otherwise law abiding citizen, and that you deserve the chance to prove yourself.
An alternative to house arrest is a SCRAM bracelet. A SCRAM does not track your movements, and allows you to go wherever you want. However, it can tell if you consume alcohol. Thus, a SCRAM bracelet amounts to a "stay sober" requirement instead of jail. Ask your DUI lawyer which is better (and more likely) for your case.
How to Request House Arrest
The best way to request house arrest or any alternative to jail is to have a talented DUI lawyer working on your behalf. We can connect you to a Los Angeles DUI lawyer for FREE. We work only with the most reputable DUI attorneys, and you will get a free consultation to discuss your case. Fill out the form to your right or call (310) 896-2724 and get your FREE consultation today.