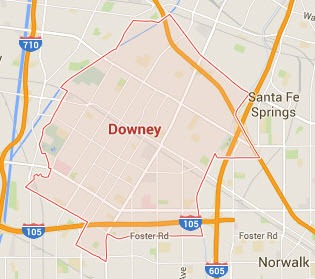 It is frightening to be charged with a DUI in Downey, especially if there is a strong case against you. Jail time, heavy fines, and a suspended license are possibilities. In some cases, a DUI conviction can derail your entire life.
But it does not have to. Getting a DUI does not make you a bad person; you should not spend years paying for it. We believe everyone is entitled to the best DUI lawyer in Los Angeles possible—which is why getting a talented Downey DUI lawyer makes such a big difference. 
Your lawyer knows the legal system, and they can use their knowledge to get you the best possible outcome. DUI lawyers have helped thousands of people save their driver's licenses and avoid hefty fines – you could even be found not guilty. Talk to a Downey criminal defense lawyer today about the DUI charges you face.
What Happens When You Get a DUI in Downey, CA?
Three hundred individuals are charged with DUI every year. This is no accident: besides wanting to make the streets safer, the city sees DUI charges as a source of revenue. Fines and fees for DUI have spiraled upward.
This is bad news for defendants and means that your DUI can quickly become very expensive. The penalties for DUI are set by California state law. The severity of the penalties depends on your record. 
If you have had prior drunk driving convictions, the penalties will be much steeper than for a first conviction. For example:
Even first-time offenses mean jail time—at least two days and easily up to six months. Repeat offenders can face state prison.
You will pay a fine of at least $390, but when added to other fees, you could pay at least $1,800. It can be tens of thousands for second, third, or fourth offenses.
Every DUI conviction carries some kind of mandatory alcohol education, taking from three to 30 months and costing another $500 to $1,800.
On top of all this, your driving license will be suspended or restricted no matter what. Let a DUI attorney in Downey review your case and provide an honest assessment as to what to expect.
Consider the Collateral Consequences
It is crucial to consider not only the potential criminal consequences of a DUI conviction but also the collateral fallout. There are severe implications a DUI conviction will have on your life, even after you have completed the terms of your criminal sentencing.
It may be challenging to continue supporting yourself and your family if you cannot find or retain gainful employment. Employers are significantly more likely to pass you over with a DUI on your background check for career opportunities.
Form SR-22
You will also likely be required to submit Form SR-22, the risky driver insurance form. This form is required for most DUI convictions and must be submitted when you start your auto insurance coverage. However, you can expect to be considered risky and pay much higher insurance premiums than other non-risky drivers.
If the costs are too high, you may be unable to insure and drive your vehicle. You could face only a few collateral consequences after a DUI in Downey. Citizenship issues, child custody troubles, loss of firearm rights, and other penalties are common.
Securing an acquittal may be your best opportunity to avoid these devastating collateral consequences. The DUI defense lawyers at our firm have experience securing acquittals for many DUI clients that have put their trust in us. Call today to schedule a consultation with a member of our team.
The DUI Legal Process
If you are arrested for a DUI in Downey, you will probably spend the night in the local jail, but this depends on who exactly arrests you. It could be the local police, the California Highway Patrol, or the LA County Sheriff's Office. After being processed, you will be released, but this is only the beginning of a long legal process with several phases:
The DMV Hearing
After your initial arrest and release, the police will give you a small piece of pink paper. This is a temporary license to replace your confiscated real one and is valid for 30 days. After that, your license is suspended pending the outcome of your trial—unless you appeal. 
The only way to do this is to request a hearing from the DMV, and you only have ten days to request it. That means the clock is already ticking on your case. Hiring the right DUI lawyer at this stage can give you the best possible chance of success at this hearing, potentially allowing you to keep your license until the trial.
Arraignment
Within a few weeks after the arrest, the arraignment will take place. This is a court hearing where you will enter your plea. You will also be given a date for your trial.
Unfortunately, if you only have a public defender—the free lawyer given to you by the state—they may suggest you plead guilty. A dedicated DUI lawyer is likelier to find holes in the evidence against you and fight to acquit you. NEVER plead guilty for the sake of doing so when an experienced DUI defense lawyer in Downey can fight for you.
The Long Wait
The gap between the arraignment and the actual trial can be months. Having a top DUI lawyer during this period can significantly reduce the anxiety surrounding it. They will ensure they put together the strongest case in time, conducting research and subpoenaing evidence, and putting pressure on the prosecution to drop or reduce the charges.
The Trial
Many DUI cases never go to trial, especially if your lawyer can get your case dismissed or negotiate a favorable plea bargain. Otherwise, you will face a trial by jury held at the Downey Courthouse. The trial can be a slow, stressful process, but a good lawyer will use it to shred the prosecution's case and get you acquitted. 
No lawyer can guarantee a win, but DUI lawyers in Downey frequently win trials for their clients. When you are in need of a strong DUI defense, look no further than our Downey DUI attorneys. We will provide an honest assessment of your case so you know what to expect. It is never advisable to go into a DUI trial blind.
What Can an Attorney Do for a DUI?
A DUI case is not hopeless. Hiring a lawyer makes a real difference in your case. They may be able to save you thousands of dollars in fees, more than paying for themselves.
And they will help you get the most favorable outcome possible. A good lawyer will use a variety of strategies to fight for you:
Examine the legitimacy of the arrest

. If the arresting officers violated any of your rights, the case against you could collapse.

Question the evidence

. The prosecution typically relies on a breath or blood test to "prove" you were drunk. However, these tests are not always accurate and can be challenged.

Sleuth work

. Arresting officers are not infallible. A lawyer's skilled eye will spot inconsistencies and know how to use them to your advantage.

Negotiation

. The prosecution may be overworked or have bigger cases to deal with, or they may realize the case against you is not that strong—especially once you have an attorney. Your DUI lawyer might be able to negotiate a favorable deal or even have the case dropped altogether.
These tactics can make a dramatic difference in that the case against you might be downgraded to something less serious, like reckless driving. Or you may win your case outright. Talk to the DUI attorneys from our firm about your case today because the sooner you secure legal representation, the sooner you can begin fighting the charges levied against you.
Finding a Downey DUI Lawyer You Can Trust
There are countless law firms in Downey, and not all are experienced with DUI. Here's what to look for to make sure you get a lawyer you can count on:
Make sure they focus primarily on DUI. Ideally, you want a firm that has fought hundreds of DUI cases.
Ask about their credentials. A good DUI lawyer will have special training in breathalyzers, defense, or other relevant areas.
Ensure they offer a FREE CONSULTATION to discuss your case and treat you with respect and empathy during that consultation.
Read through their client testimonials. Where else can you find better recommendations for a Downey DUI attorney than through clients they have helped?
Take Action Before It's Too Late
The clock is already ticking from the moment you are arrested for DUI. There are deadlines to appeal your license suspension, request evidence, and prepare your court case. These deadlines arrive quickly, and the sooner you have a lawyer, the more they can do to help you.
We aim to connect you with the right DUI attorney for your case. We do not charge for this. All you do is provide us with some basic details, and we will match you with an experienced, pre-screened lawyer.
They will give you a complete case evaluation free of charge. Do not wait until you're sitting in front of the jury. Fill out our secured contact form or call our office and get your FREE evaluation today.