Get a DUI Attorney Near Me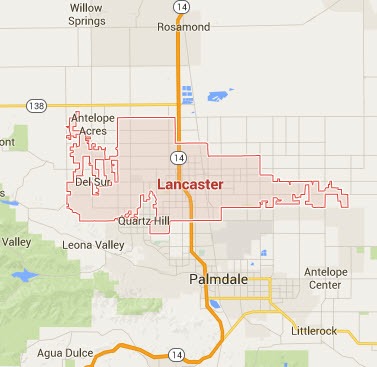 Getting pulled over for DUI in Lancaster, CA is the start of a difficult legal process. A DUI conviction can mean going to jail, losing your license, and paying thousands of dollars in fines and fees. It can also be a stain on your name that follows you around at job interviews and in the community. But it doesn't have to—if you have good legal representation.
We believe that one bad mistake should not cost you years of your life. That's why we work to connect people accused of DUI with the best Lancaster DUI lawyers. A knowledgeable DUI lawyer may be able to help you reduce the severity of your sentence, reduce your charge to something less serious, or even win your case outright.
How Much Does a DUI Cost?
Over 300 drivers a year are arrested in Lancaster for DUI. This should be no surprise: DUI is big money for the City of Lancaster. DUI cases have some of the most expensive fines of any misdemeanor, and judges have public support in being tough on drunk drivers. The result is that the courts show little mercy for the average DUI defendant. California state law sets a complex set of penalties for DUI. The penalties are tough even for a first time conviction, and get tougher for each subsequent conviction. That means the more DUI's you have, the worse the sentence is. A fourth DUI in 10 years actually becomes a felony case. The penalties for DUI include:
Huge court costs. Officially, the fine for a first time DUI is "only" $390. But when you add in court fees on top of the fine, the minimum you'll pay if convicted is about $1,800—easily more. These numbers only go up for repeat violations, and a third or fourth DUI conviction can cost nearly $20,000.
Losing your license. There is no such thing as keeping your license if convicted of a DUI. It will be suspended for a minimum of several months. In many cases it will be years. However, a good lawyer can help you minimize the suspension time or get partial driving privileges so you can drive to work.
Jail or prison. First time offenders face at least three days in jail; by a fourth offense the minimum is six months. If your DUI is tried as a felony, you could face over a year in state prison instead.
Mandatory treatment. All convicted drunk drivers can face some form of classroom education or alcohol treatment program, depending on the specifics of their conviction. These programs can last up to 30 months, and you foot the bill yourself.
All of these penalties have maximums and minimums. For example, going to jail for three nights is a lot easier than going to jail for thirty days. Part of a DUI lawyer's job is to help you win your case, but part of it is to help you get the least severe sentence possible if you do get convicted.
What to Expect After Your DUI Arrest
You can be arrested for DUI in Lancaster by the Lancaster Police Department, the Los Angeles Sheriff's Department, or the local branch of the California State Police out of the Antelope Valley office. In most cases you will then be held at the jail facility at the Sheriff's Lancaster Station. You will normally be processed within 24 hours and then released, either on bail (a payment you make that will be returned when you appear in court) or your own recognizance (you promise to come back for the court date). If you cannot make bail, you may be held until the date of your arraignment. The arraignment is one of two important deadlines in your case. At the arraignment you will see a judge and be asked to enter a plea for your case. If at all possible, you should already have consulted with a DUI lawyer before the arraignment. This is because your lawyer can look at the evidence against you, evaluate the strength of the prosecution's case, and advise you on how to proceed. Normally they will tell you to plead Not Guilty to push for an offer from the prosecution. This is a dramatic difference from a state appointed defense lawyer, who may just tell you to plead guilty. The other key deadline comes 10 days after your arrest. This is the deadline to file for a DMV hearing. At your arrest, your driver's license was taken away and you were given a pink document as a temporary license. If you don't request a DMV hearing by the 10-day deadline, this document will expire and your license is suspended. The only way to keep your license until your trial is to get the hearing. Your best chance of success at this hearing is to have a DUI lawyer represent you. Also at the arraignment, you will be given a trial date. Your trial will likely be held at the Antelope Valley Courthouse. Get a DUI lawyer as early as possible before your trial. Your lawyer can use the time to gather evidence, request documents from the prosecution, and poke holes in the evidence they plan to bring against you. This is the time during which bargains are made—usually much more generous bargains than what the prosecutor first offered.
Do You Need a Lawyer for DUI?
It is strongly advised that you hire a DUI law firm to represent you. A skilled attorney can use many tactics to help you win your case. These include:
Questioning the arrest process. Police are required to follow procedures, inform you of your rights, and handle your arrest correctly. If they ignored or broke any of these rules, the entire DUI charge may be thrown out. DUI lawyers know what to look for to indentify these situations.
Investigating the evidence. Even the most seemingly scientific evidence can have holes in it. For example, a breath test is supposed to give an exact reading, but it may be calibrated wrong, the machine may not have been maintained properly, or something else in your system could have triggered a false positive. This can get evidence completely tossed out of court.
Finding inconsistencies. What happens if the arresting officer's statement today doesn't match what he said in his report? What if he said you were staggering as you walked, but video footage shows you walking fine? A good lawyer will look for these inconsistencies and exploit them on your behalf.
Striking a deal. Sometimes, your lawyer doesn't have to prove your case. They just have to show that prosecutor that it will be a hard trial to win. Suddenly the prosecutor may offer to downgrade your charge to a lesser offense, or even drop the charges completely.
How to Find the Best DUI Lawyer
The lawyer you choose makes a difference. There are plenty of attorneys who say they take DUI cases but that doesn't mean they have experience with those cases or know the tactics that win cases. Here is what to look for to find the best DUI defense attorney:
They only take DUI cases and related cases.
They have board certification or special training related to defending DUI cases.
They listen to you when you talk, express interest in your case and care about you
They offer their initial consultation free of charge
How to Take Action in Your DUI Case
If you have already been arrested for DUI, you don't have time to lose. The case is already being prepared against you, and if you cannot defend yourself the prosecutor will push for the heaviest penalties possible. Every day you delay in hiring a lawyer is one less day to prepare for your trial. Our site exists to help you find the best lawyer possible. We pre-screen attorneys to find the best, most qualified DUI lawyers. We will look at a few basic details about your case and match you with the lawyer who is best suited to your unique situation. We do this free of charge. Don't let the judge throw the book at you. Fill out the form to the right or call us at (310) 862-0199 right now. We will set you up with a 100% FREE case evaluation with the best lawyer for your case. You'll find out how winnable your case is, what options you have, and what strategy the lawyer would use—all with no obligation. Fill out the form and protect yourself today!