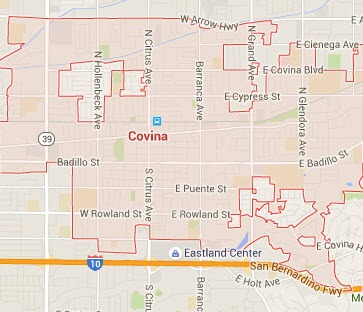 Facing a DUI charge in Covina is tough in that the sentence can include jail time, hefty fines, and losing your driver's license. A DUI conviction can negatively impact your career, but making one mistake does not make you a bad person, and you should not have to pay for the rest of your life. That is why it is essential to defend yourself—and the best way to do that is with a Covina DUI lawyer at your side.
An experienced Los Angeles DUI lawyer can make a dramatic difference in the outcome of your case. They can immediately help you fight for your driver's license, dispute the evidence in your case, and help protect you from the worst penalties. They may help you avoid jail time, save thousands of dollars, or avoid conviction entirely.
How Serious Is a DUI?
DUI is a severe offense, and the courts have become increasingly strict in prosecuting them. The district attorney pursues these cases aggressively, in part because they bring in so much revenue. DUI cases involve some of the heftiest fines and fees of any misdemeanor.
California has a range of penalties for DUI charges. They are set forth by the California Vehicle Code and get worse for each subsequent DUI conviction on your record. Even for a first-time DUI, they are not minor.
The penalties for a first offense include the following:
Up to six months in jail, with a minimum of 48 hours.

Fines and fees of at least $1,800 can easily be far more. These costs include the official minimum fine of $390 plus mandatory "court assessments" (expenses).

You will lose your driver's license for at least several months, often over a year.

All DUI sentences include a mandatory educational program. These cost between $500 and $1,800 in their own right.
If you have previous DUI convictions, expect the penalties to rise sharply. You could spend a year or even 16 months in state prison. Fines and fees can reach $18,000. Your case could even be tried as a felony.
Anatomy of a DUI Case
Most Covina DUI arrests are made by the local police, the LA County Sheriff's Office, or the California Highway Patrol. Usually, you will be processed and spend the night at the local jail. You will be released the next day, but your legal battle is only beginning.
Several phases of this battle will come one after another:
The DMV Deadline
Under California law, you can lose your license automatically before you get your day in court. The DMV will suspend it 30 days after your arrest unless you act quickly.
This is known as "administrative suspension." To avoid this, you must request a hearing within ten days of your arrest. If you do not request a hearing within this time, there is no way to avoid losing your license.
Arraignment
An arraignment is the preliminary court hearing that occurs a few weeks after your arrest. At this hearing, you will enter your plea and be given a date for your trial.
You should already have a DUI lawyer when you go to your arraignment. They will use it to weigh up the prosecution and set the pace for the rest of the proceedings. They can also advise you on how to plead to work toward a good deal.
Preparation
There can be months between the arraignment and the trial. This is the time your DUI lawyer in Covina, CA, uses to build your defense. They look for holes in the prosecution's evidence and inconsistencies in the story of the arresting officers.
It is during this period that they are most likely to negotiate a favorable outcome. Sometimes, the charges against you could even be dropped or downgraded to something less severe.
The Trial
If your case goes to court, it will likely be heard at the West Covina Court. A jury will try you, and your DUI lawyer has a say in the selection. They also have a toolkit of courtroom strategies to create "reasonable doubt" and defend you.
Your case could join the ranks of the many DUIs won outright.
How to Beat a DUI
The case you are facing is not unwinnable. The evidence used in legal matters is far more ambiguous and open to challenge than most people believe. DUI lawyers are trained to spot holes in the evidence against you and use this to leverage a good outcome.
The strategies a lawyer uses include:
Questioning the arrest. Law enforcement officers are legally bound to follow specific procedures when arresting a suspect, but sometimes they slip up. If this was true in your case, your rights were violated, and the case against you could be thrown out.

Challenging the evidence. Even though breathalyzer and blood test results are considered scientific, they are prone to errors. If the machines used were not calibrated correctly, or if lab procedures were not followed, your lawyer may be able to get the evidence suppressed which unravels the prosecution's case.

Detective work. Your lawyer will examine witness statements and research every page of your case's documentation. They will search for subtle inconsistencies and use them to discredit the arresting officers or the evidence.

Negotiation. Many DUIs never even go to trial. A DUI lawyer is a seasoned negotiator and might be able to persuade the prosecution that your case is not worth their time, so they cut you a deal.
These tactics can completely reverse a DUI case. The charges against you might be reduced to less severe or even dropped entirely.
Enter a Pretrial Diversion Program
Sometimes, the best way to avoid a DUI conviction is to work with the district attorney responsible for prosecuting your case. If your DUI attorney in Covina, CA, can show the prosecutor that you would be better served by rehabilitation instead of being sent to jail or prison, you might be able to enter a pretrial diversion program.
Here, you must fulfill the program requirements as determined based on the specific details of your case. Some of the most common stipulations associated with pretrial diversion include the following:
Installing an ignition interlock device (IID)

Completing a drug or alcohol treatment program

Abstaining from alcohol or drug use

Attending group therapy

Attending mental health counseling

Paying restitution to any victims in your case

Pay in court fees

Taking random drug or alcohol tests

Meeting regularly or at random with a probation officer

Abiding by a curfew

Finding employment and housing
You must fulfill these requirements. Otherwise, you can expect the district attorney to proceed with the Covina DUI charges you initially faced. This means you could still be at risk of criminal prosecution and penalties if convicted. If you are unsure whether you qualify, do not hesitate to discuss your defense options with your DUI lawyer today.
Finding the Right Lawyer
Not all lawyers are experienced in DUI cases. You need a lawyer who has worked on cases like yours and knows the most effective tactics. Here's what to look for to identify the right lawyer for you:
Focuses exclusively on DUI. These firms have the most experience in cases like yours and will provide more value than a generalist. Many are former prosecutors and know exactly what tactics the prosecution will use.

They have evidence of success in similar cases. They should be able to show you exactly how they took on a case like yours and won.

Special training or credentials. The most severe DUI lawyers delve deep into their area of practice. They may have received special training on breath machines, taken seminars on defense tactics, or even been qualified to train other lawyers in DUI defense.

They offer a free consultation. You should be able to meet with an attorney free of charge, and they should discuss your case with interest and empathy without pressuring you to commit.
Schedule Your Consultation with a Covina DUI Attorney Today
If you have been charged with DUI in Covina, you have a limited time to fight for your driver's license, freedom, and a not-guilty verdict. It is not worth facing your DUI case without a lawyer.
That is why we are here. This site exists to put you in touch with a top Covina DUI lawyer. All we need are a few details, and we will get to work right away, matching you with a pre-screened DUI lawyer who offers a 100% free consultation. Fill out our quick contact form, or call our office and get your free consultation today.