Get a DUI Attorney Near Me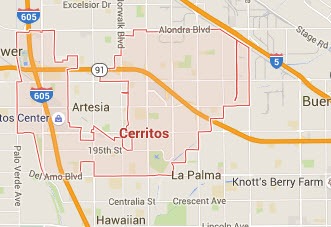 Facing a DUI charge in Cerritos isn't easy. Drunk driving is now regarded as a major criminal offense. Penalties for DUI include jail time, a suspended driver's license and thousands of dollars in costs. Even a first time DUI can be enough to leave a mark on your life for years to come. You need to defend yourself
The key to doing that is to understand the legal process you face and have professional legal guidance. A Cerritos DUI lawyer can help you handle the legal system and fight for a better outcome. DUI lawyers often take on even the toughest, most serious drunk driving cases and win. They may be able to get the charge dropped or reduced to reckless driving. They may even win your case outright. And they can save you a substantial amount of money.
How Much Does a DUI Cost in Cerritos?
DUI's have become one of the most expensive misdemeanors in California. A single first time DUI can now cost you over $15,000. To the City of Cerritos, this is a source of income—much of that money goes directly to local government. Unsurprisingly, the courts show little mercy and law enforcement holds large scale DUI crackdowns in the area.
But the penalties for DUI include much more than just the fines. Penalties are set by California law and feature separate sentences for first time, second time, and third time (or more) DUI offenders. Even first offense sentences are not light. They include:
Jail time. All DUI sentences can now include incarceration. A first time sentence can be as short as two days or as long as six months. Jail time can and often does interfere with a DUI offender's career.
License suspension. If you are convicted of DUI in California your license will be suspended. This will last at least several months for a first time DUI. It can last much longer.
Traffic school. Recently California has turned to a variety of expensive education programs to deter DUI. One that's required in all cases is known as DUI traffic school. This is a class that lasts at least three months and costs $500 or more. If you're convicted, it's mandatory.
Fines and fees. A first time DUI conviction carries a minimum fine of $390. But the court will add a variety of fees onto this, bringing it to about $1,800. This is the minimum—it can be much more.
Repeat offenders face much tougher sentences. Jail can last up to a year, license suspension can last for three years or more, and fines can rise over $10,000 easily. In some cases you may face state prison, a mandatory interlock device on your car, or addiction treatment.
What Happens After Your DUI Arrest in Cerritos?
Cerritos is policed primarily by the LA County Sheriff, but many DUI's also involve the Highway Patrol out of Santa Fe Springs. The arrest is only the start of your case, however. You will most likely spend the night in jail at the Cerritos Sheriff's Station. As soon as the paperwork is done, the legal machine begins and you face a variety of fast approaching deadlines.
The major deadlines in a DUI case are:
The DMV hearing. From the moment of your arrest you have only 10 days to request a hearing from the California Department of Motor Vehicles. This hearing is your only chance to keep your driver's license until trial. If you don't request the hearing it will be suspended (this is known as "administrative suspension"). The best way to approach the hearing is to talk to a DUI lawyer immediately and ask them to help you file the request. They will make sure it's in on time and they can represent you at the DMV hearing itself.
The arraignment. Within a few weeks of your arrest you will have a court date known as an arraignment. This is a short hearing that happens long before the trial. At your arraignment you will be asked to enter a plea. The prosecution will be present and they will scrutinize you. They want to know if you're going to be easy to convict or not. If you have a good DUI lawyer representing you, they may become less confident. This is often when they offer a much better bargain.
The trial. Most Cerritos DUI cases are held at the Bellflower Courthouse. You may have as little as 30 days before your trial. But you may not have to go to trial at all. Your DUI lawyer's goal is to end your case in your favor before the court date ever happens.
Do You Need a DUI Lawyer in Cerritos?
There is no law saying you must have a lawyer to fight your DUI case. Unfortunately, many drivers who try to fight their own case, or even take a court-appointed lawyer who does not specialize in DUI, will end up being convicted. DUI lawyers devote their entire practice to understanding DUI law and the defenses that work best. They are your biggest ally in fighting for your future.
DUI lawyers do this in several ways:
Challenging the test results. Most DUI cases depend on a breath test or blood test. These tests are seen as scientific. But the truth is, they're often wrong. DUI lawyers know how to challenge the validity of the test and can often get the results thrown out by the judge.
Questioning officer testimony. Police officers aren't always right. Many DUI cases feature sworn statements by officers that end up containing outright inaccuracies. Your lawyer will carefully research everything an officer says leading up to the trial, and be prepared to disprove it in court.
Prosecutors don't want to go all the way to the courtroom in most DUI cases. If your lawyer puts enough pressure on them they may offer to reduce the charges against you or even offer the charge.
Getting a DUI lawyer may be the single best thing you do for your case.
Speak to a Cerritos DUI Lawyer for Free
We believe you should have the best defense possible. We can connect you with a Cerritos area lawyer who has the right experience for your case. Your lawyer will give you a FREE consultation to discuss your case and show you the best strategy going forward.
Don't face the jury alone. Fill out the form to the right or call (310) 896-2724 and get your FREE consultation today.