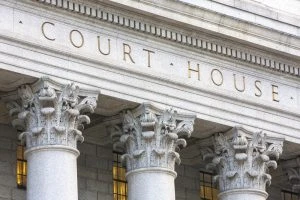 In the state of California, the Department of Motor Vehicles (DMV) automatically suspends the driver's license of anyone arrested for DUI or a similar charge. This is called administrative or "Admin Per Se" suspension. The process begins immediately upon arrest, and can often result in a suspension before you've even gone to trial. In other words, you could win your DUI case but still have a suspended license. If this happens to you, you may be able to get your license back—but it depends on how your case went.
In this article we'll discuss how you can prevent this situation from happening, and the conditions for getting your license back if it does happen.
Delaying Administrative Suspension in California
There are two ways you can lose your license to an administrative suspension:
You don't request a DMV hearing
You request a DMV hearing, but you lose at the hearing
It is always better to request a DMV hearing. If you don't request one, your license will be suspended just 30 days after your arrest. Most DUI trials don't happen until 45 days after the arrest. That means you automatically put yourself in a situation where you lose your license before you get your day in court.
If you do request a DMV hearing, it often gets scheduled two months out or more. That means you can resolve your case in court first. It's much easier to handle the DMV when you've already won your case, than it is to try to get your license back after the fact.
Remember: you have only 10 days from your arrest to request a hearing with the DMV. Talk to a lawyer immediately.
What if the DMV suspended my license but I won my case?
If this happens you may or may not be able to get back your license. It depends on how you won your case. There are three ways that people typically win their DUI case in Los Angeles:
You are acquitted or found "Not Guilty."
The prosecutor decides to drop the charge or the court dismisses your DUI case.
The prosecutor agrees to reduce the charge to something less serious than DUI.
The DMV handles each of these circumstances differently.
I was found Not Guilty. Can I get my license back?
Yes. Once you have achieved a verdict of Not Guilty, you can take documentation of the verdict and apply to get your license back. The DMV will want to confirm that your verdict really does equal an acquittal. Pleading "no contest" or having the charges dropped is not the same thing. After they confirm the verdict, they will re-issue your driver's license.
My case was dismissed or dropped. Can I get my license back?
It depends. The DMV may re-issue your license depending on the reason the case was dropped. It could be that:
The prosecutor chose not to file a DUI charge because of lack of evidence ("dropping the case")
The court formally dismissed the case for lack of evidence ("dismissal")
The prosecutor chose to drop the case for some other reason, such as working out a deal
The DMV may re-issue your license in the first two cases, because the legal system did not think there was a strong case for DUI. It may not re-issue your license in the third circumstance. And the DMV will not act automatically. You will need to request a new hearing (within one year of the arrest date). You should ask your DUI lawyer to represent you and make the case for you.
The charge was reduced to something less serious than DUI. Can I get my license back?
Usually not. It's not uncommon for a good lawyer to get a DUI charge reduced to reckless driving (known as a "wet reckless"). This is a major success for your case, because the penalties are far less and you do not have a DUI on your record. However, the DMV does not treat the two charges differently. A DUI charge reduced to reckless driving gets the same administrative suspension as a regular DUI.
It's never easy to deal with the DMV, and even less so when they suspect you of DUI. The best thing you can do to protect your driver's license is to have a good DUI lawyer represent you as early in the process as possible. We can connect you with a top Los Angeles DUI lawyer who will give you a FREE consultation on your case. Don't risk your driver's license. Fill out the form to the right or call (310) 896-2724 and get your FREE consultation today.