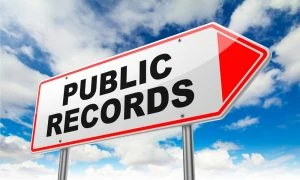 Under California state law, a DUI is "reportable," meaning that it can be shown on public reports. The most serious reports are those requested by employers, and those requested by insurance companies. Both of these groups can see information about your DUI long after you have served your sentence. However, the rules around reporting are complex. You should understand who can see your DUI and how it affects you.
How Long Does Your DUI Show Up?
Your DUI will show up on your driving record for 10 years from the date of the violation (the arrest date).
This is a relatively new rule that went into effect in 2007. Previously, a DUI would only show up for up to seven years. This has caused no shortage of confusion for California drivers with DUI's. The basics of the new law are:
All DUI's, even those that occurred before the new law was passed, will be reported for 10 years.
If a DUI had previously fallen off your record, it may "reappear" under the new law. The 10-year rule applies to all DUI's, even those that were no longer public under the old law.
Employers are free to make employment decisions based on a DUI that was previously not public. They do have the power to terminate you for a newly discovered DUI.
Insurance companies are free to base your insurance rates on a DUI that was previously not public. They can take away "good driver" discounts, discontinue your policy, or adjust your rates.
How Public Is the DUI on My Driving Record?
It's a matter of public record. Anyone can request the public version of your record, sometimes called the "out of house" version. They do not need your permission to request it.
You can also request your own driver record. There are three ways to do it:
Request it online. This requires that you create a login (free) and pay a $2.00 printout fee. Records printed out online are not considered "official documents" and may not be usable for all legal purposes. Request your record online here.
Request it in person. You will need to fill out a form INF1125, which you can print out for free here. Locate your local DMV office here. This record is considered official. There will be a $5.00 fee to request it in person.
Request it by mail. You can print out the form and mail it to DMV headquarters. This record is considered official, and you must include a $5.00 fee. Address it to: Department of Motor Vehicles, P.O. Box 944247 MS G 199, Sacramento, CA 94244-2470.
What Other Charges Appear for 10 Years? Do Reckless Driving Charges Count?
All DUI charges appear for 10 years including underage DUI, DUI with injury, drug DUI charges, etc.
A wet reckless charge is a special case. Wet reckless charges are DUI charges that were downgraded to reckless driving, usually as part of a plea bargain. They still appear for 10 years on records requested by law enforcement or the court system. However, they only appear for 7 years on public records. An employer or insurance company will not see the wet reckless charge after seven years have elapsed.
Should I Tell My Employer or Insurance Company about My DUI?
You don't have to, and it's usually not a good idea. The DMV recommends, "You may want to contact your insurance representative," and "You may want to discuss your concerns with your employer." But this may do more harm than good.
With employers, most only request a driving record when first hiring you, although some request them on a recurring basis. If they hired you without mentioning your DUI, they may not have seen it and they may never see it. Or, they might request a record, see it, and decide to ignore it. Approaching your employer about a DUI may simply draw it to their attention when they wouldn't have cared otherwise.
(However, you should never lie about a DUI. Your employer could end up seeing it anyway and lying will make it worse. Learn more about employers and DUI here: How Do I Explain a DUI on a Job Application?)
With insurance companies, it's up to them to routinely request driving records and keep their policies up to date. They may not check that often or they may have made a mistake and missed it. Speaking to the insurance company about your DUI may cause your rates to change when they wouldn't have otherwise. If they do request your driving record, however, they may raise your rates, cancel a discount, ask you to switch to a new policy or drop your policy entirely. Learn more about how DUI affects insurance here: How long does DUI affect insurance in California?
What about a Commercial Driver's License (CDL)?
The reporting period for CDL's is much longer. Instead of 10 years, it's 55 years—essentially for life. This applies to any of the following:
Any major traffic violation, such as reckless driving, committed in a commercial vehicle
Any license suspension or license withdrawal, such as DUI, even if you weren't in a commercial vehicle when it happened
See our complete guide to CDL's and DUI in California for more details.
Protect Your Future
You cannot change the reporting requirements regarding your DUI. However, you may be able to get a lawyer to have the DUI expunged so that employers can't see it. You can also ask a lawyer to fight your DUI for you so that you may never have one on your record at all.
We can connect you with a top Los Angeles DUI lawyer who can help. Your lawyer will offer you a FREE consultation on your case. Fill out the form to the right or call (310) 896-2724 and get your free consultation today.