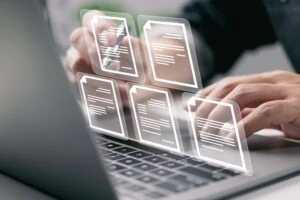 Driving Under the Influence (DUI) offenses carry grave implications, potentially affecting a person's driving history and legal status significantly. Whether assessing your driving record or investigating someone else's prior DUI incidents in California, comprehending the tools and strategies available for a comprehensive search is crucial. In this article, we will delve into accessing DUI records in California free of charge, equipping you with the necessary information to retrieve this data precisely and easily.
Understanding DUI Records
Before we delve into how to retrieve DUI records, it's crucial to understand what these records contain. Generally, DUI records consist of data such as the person's name, the date and location of the arrest, and the particulars of the offense. They also show the individual's blood alcohol concentration (BAC) level at the time of the arrest.
By examining these records, you can glean insights into someone's previous DUI-related conduct and assess their overall driving record. Any associated penalties or convictions will also be documented, providing a comprehensive overview of the individual's history with DUI offenses.
The California Department of Motor Vehicles (DMV)
The Department of Motor Vehicles (DMV) in California is an exceptional resource for obtaining DUI records within the state. They also uphold driving records for all licensed drivers, encapsulating information about DUI offenses.
To retrieve DUI records from the DMV, you can proceed with the following steps:
Begin your search at the California DMV website, which is www.dmv.ca.gov. Once there, navigate to the section labeled "Online Services."
In the "Online Services" section, search for the option to request a driving record. This may be listed as "Order Your Own Driver Record" or similar. Proceed to follow the prompts, inputting the necessary information, including your name, driver's license number, and any other requested details.
Ensure to specify that your request pertains to a driving record that includes DUI-related offenses. Once your request is submitted, processing of your driving record will commence, which might take several days to complete.
Public Records Databases
In addition to the DMV, numerous public databases provide DUI records access. These online databases gather various types of public records, including criminal records, court proceedings, and driving histories. They serve as invaluable repositories for anyone looking to unearth DUI-related data.
While some databases charge for access to their records, others offer free access to basic information.
California Courts: Comprehensive Court Records
One of the most reputable sources for free or low-cost access to public records in California is the official website of the California Courts. This platform enables users to search for court records related to DUI cases.
Users can conduct searches by either name or case number. You can access a wealth of information concerning DUI cases and other court proceedings by visiting the California Courts website linked below.
County Sheriff's Offices: Localized Record Access
County Sheriff's Offices in California also provide an excellent source for DUI records. Many of these offices have digitized their records and offer online access to the public. 
You can visit the official website of the county in question to explore the various search options available. These sites often comprehensively view local DUI incidents and other law enforcement activities.
Local Law Enforcement Agencies: Specialized Jurisdiction Records
Similarly, some local law enforcement agencies in California maintain online databases for public access. These databases allow you to search for DUI records specific to their jurisdiction.
For more detailed information, visiting the websites of the specific agencies you are interested in is recommended. These platforms can offer a deep dive into DUI cases within their purview, presenting an even more granular perspective of DUI activity.
Court Records
DUI offenses commonly lead to court proceedings, producing records that are publicly accessible. One way to look up DUI records is through these court records, and the California Courts website serves as a suitable platform for this purpose.
To initiate your search, visit www.courts.ca.gov. On this site, you'll find a search function or a tool labeled "Find Your Court." Utilizing these tools, you can input details such as the individual's name or the case number to pull up relevant court records.
Once you've keyed in the requisite details and executed the search, narrowing down your results is time. You can filter these results to target DUI-related cases or records specifically which will help you zone in on the most pertinent information. Lastly, it's time to review the available data which could include a range of information such as case summaries, charges, convictions, and details about sentencing. Following these steps, you can efficiently navigate the system to locate and understand your DUI records.
Seeking Legal Assistance
If you run into obstacles or need more detailed information than what is available in public records, seeking advice from a legal professional specializing in DUI law would be prudent. There can be complexities when dealing with DUI records that may not be easily navigated without a firm understanding of the legal landscape. A legal professional's expertise can be invaluable in these situations.
Accessing Records with Legal Assistance
DUI-specialized attorneys can offer crucial guidance when it comes to accessing records. They can help elucidate the legal intricacies surrounding DUI records, making the process less daunting and more understandable. Such professionals often have access to resources and databases that may not be readily available to the public, which can provide more comprehensive information about DUI cases.
Interpreting Information and Understanding Legal Implications
Furthermore, legal professionals can assist in interpreting the information you find in DUI records. These records often contain legal jargon or refer to specific laws or penalties that may confuse the layperson. An attorney can help decode this information, making comprehending the details of DUI offenses easier.
Attorneys can advise on potential legal implications or actions resulting from obtaining and using DUI records. This guidance can prove essential in fully understanding the potential outcomes and consequences of DUI offenses. Contact us to learn more and get answers to your questions.