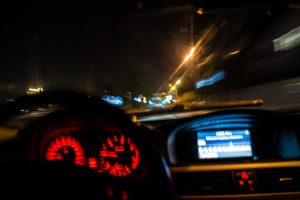 Probably the two most common plea deals for a DUI are reckless driving and wet reckless driving. Both of these are far better than a DUI conviction:
Wet reckless has no mandatory jail time or license suspension, and only 12 hours of DUI school to attend

Reckless driving is simply 2 points on your driving record and a $145 fine, with no other penalties at all
This means that virtually every driver accused of DUI wants to get their charge reduced to reckless driving, but many won't. To get what you want, you need to make intelligent choices in your case starting as soon as possible after your arrest.
Two Things You Need to Do to Reduce a DUI to Reckless Driving
To maximize your chances of getting a reckless driving deal, you must:
Understand what the prosecutor wants.

Prosecutors do not hand out any deals or bargains unless they have to. If they offer you anything up front, it's often simply a ploy to get you to plead guilty, and it's not usually worth taking. Their job is to maximize convictions—to punish as many offenders as possible, as severely as possible. That means you have to fight your case, hard. You will not be offered a reckless driving deal unless you show the prosecutor that they may not win if they take you to trial.
Get a DUI lawyer.

Most DUI drivers do not get a generous plea bargain unless they have a dedicated DUI lawyer working for them. That means an attorney you chose yourself, who has experience working on DUI cases and has successfully defended cases like yours. You simply cannot count on the same results if you accept the court-appointed lawyer or hire a lawyer who doesn't focus on DUI.
Often, we see DUI defendants who want to take on the system themselves. Don't. There simply is no substitute for years of experience taking DUI cases to court. Your best route to freedom is to hire a professional.
How does a DUI lawyer negotiate a wet reckless deal?
DUI lawyers will build up a case before they push for the deal. Tactics they may use include:
Challenging whether the arrest was legal

Challenging whether the traffic stop was legal

Attacking inaccurate breath test/blood test results

Challenging errors made by the police

Moving to dismiss statements you made if you were not read your rights

Providing evidence of an explanation other than DUI
Imagine you are a prosecutor with a dozen DUI cases on your desk. Most of them you know you can win. But in one of them, the breath test results have been tossed out by the judge, the police broke procedure during the traffic stop and suddenly there are witnesses saying the driver was sober. Who do you think is going to get the bargain?
You Can Win Your DUI Case
Have you been charged with DUI? We can connect you with an experienced Los Angeles DUI lawyer and get you a FREE consultation. Fill out the form to the right or call (310) 896-2724 and get your free consultation today.