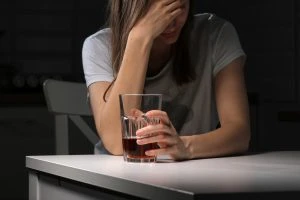 California has zero tolerance for underage drinking which applies to anyone under 21 years old. Driving with any amount of alcohol in your system is a violation. Impairment levels are irrelevant to these violations. DUI laws are complex, and underage drinking is a citation.
Many people assume it is a criminal charge, but if you do not take action to fight the citation, you can face steep penalties. Underage drinking can also come with other violations. You can discuss your options with a Los Angeles DUI lawyer.
Definition of Underage Drinking
The legal drinking age is 21, but many underage people still find ways to get alcohol. Making matters worse, the underage person decides to drive and endanger lives. It is unlawful for underage parties to drive after consuming an alcoholic beverage with a minimum BAC of .01%, which equates to a small amount of alcohol.
While wine and liquor come to mind when you hear the term alcoholic beverage, the definition covers many other items. Alcoholic drinks are the most common. However, other sources of alcohol include cough syrups, homeopathic medicines, and topical mouth-numbing ointments, some of which are available to adults and minors without fuss.
Cough syrup is used for illness, but it is also a trend to use it as a drug. The components of cough syrup can impair people if they take enough. You can violate Vehicle Code 23136 for taking too much medicine or using an ointment.
Measuring BAC
At traffic stops, drivers might be asked to undergo a chemical test to determine if they are under the influence and their BAC. Some of these tests happen later at a police station or hospital. For underage drinking, officers will use preliminary alcohol screening tests, which are done on handheld devices like breathalyzers.
Refusing to take the test can result in a one-year license suspension. You are also ineligible for a restricted hardship license by refusing.
Penalties for Underage Drinking
Since these violations are civil offenses, the most significant penalty is a license suspension or revocation. The DMV will automatically suspend your license through an administrative per se suspension. The officer will take away your license, issue a temporary one for 30 days and send the original to the DMV.
The DMV will suspend your license at the end of the 30 days unless you request a DMV hearing within ten days. If you do not have a current license, your ability to get one will be postponed by one year.
Losing Your License
You are in limbo for 30 days and should move quickly to keep your license. There is a pause on your suspension until your hearing. If you lose your hearing, your license is suspended, but if you win, these actions are avoided.
You can schedule a hearing by calling your local DMV or working with a California DUI lawyer who can request it for you. The DMV hearing can happen in person or over the phone and will be full of questions. Some things the DMV representative will ask are whether you were driving and if you were lawfully detained.
This hearing has two outcomes. Winning your hearing means getting your physical license back and canceling your automatic suspension.
What if You Don't Have a License?
If you do not have a license, the one-year delay is canceled. However, if you lose your hearing, you must wait until your suspension is over to reinstate your driving privileges.
Reinstatement and Restricted Hardship
Unfortunately, if you lose your license from underage drinking violations, you will have to wait for the end of your suspension. You will pay the DMV a reinstatement fee to reinstate your license, file an SR-22, and maintain proof of financial reporting for three years. The biggest challenge is getting the SR-22 from your insurance company.
Your insurance rates will likely be higher, and insurers can make you jump through hoops to be insured. Your DMV hearing is essential to your license.
Restricted Hardship License
You can request a restricted hardship license in some instances. You can be eligible for this distinction if you did not refuse to take a chemical or PAS test and can prove that other transportation routes are inadequate for your needs.
With a restricted hardship license, you can drive to and from school or work and for family illnesses. If you work for a family business, you can also drive for business purposes. One caveat is you must serve a 30-day suspension before you can get a restricted hardship license.
Related Offenses
Depending on the circumstance, you can be charged with several traffic or criminal offenses. If your BAC is high, you can violate underage drinking and a DUI offense. The one exception is if the container is full and unopened and a parent is in the vehicle.
Violation of VC 23140 underage DUI carries penalties of a one-year license suspension, a $100 fine for a first offense, and a mandatory alcohol program. The alcohol program applies to anyone over 18 and lasts three months or more. If impaired, you can also face an adult DUI if you have a BAC of .08% or higher, which is a criminal offense.
Underage possession of alcohol in a violation (VC 23224) applies to anyone under 21 carrying alcohol in their car. An exception can be carrying the alcohol for work or en route to dispose of the alcohol on behalf of an adult. Aside from these exclusions, you can face a fine of $1,000, a one-year license suspension, and a vehicle impoundment of 30 days.
Related offenses can lead to harsher penalties, and you must discuss your options with a criminal defense lawyer in California.
Get Help from a DUI Attorney in Los Angeles
Underage drinking is a citation that can be compounded by related criminal charges. DUI laws are complex for adults and minors, with many nuances and intricacies. Tests, license suspension, associated offenses, and more can make the situation worse and impact your life long-term.
Before your violations ruin your life, discuss your potential defense and legal right with a DUI lawyer in Los Angeles today.