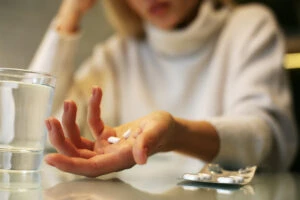 In California, Xanax or Alprazolam is a legally prescribed benzodiazepine used to treat chemical imbalances in the brain that cause anxiety and depression.
As long as prescribed, Xanax is lawful to drive after taking it, but there are conditions that can change that status. If too much Xanax is taken or combined with other substances like alcohol, it can further impair the ability to drive safely, and it also can be life-threatening.
If you have been charged with DUI while taking prescribed Xanax, reaching out to a Xanax DUI attorney in Los Angeles can prevent the damages a DUI conviction can do to your driving record that may lead to amplified rates or denials of vehicle insurance. An experienced Los Angeles Xanax DUI lawyer can mount an effective defense, advocating to reduce or dismiss charges.
The Rules Concerning Driving on Xanax in California
The scenario may go like this: You suffer from anxiety. Your doctor prescribes Xanax to help you deal with the problem. You take Xanax as prescribed and try to go about your life. Xanax does not seem to affect your ability to drive. You get into an accident. The responding officer asks you if you have been drinking or taking any drugs today. You tell them about your prescription for Xanax, and next, you know, you are facing a DUI charge.
Even though it is legal to drive while taking prescribed Xanax, once you start reading state statutes and vehicle codes, it gets a bit tricky. When you take Xanax, it should influence you enough to not feel anxious, but if you are stopped by a police officer and asked if you are under the influence of any drugs or alcohol, telling the truth could get you charged with driving under the influence of drugs (DUID).
If the drug was not prescribed or not taken according to doctor's orders, you can also be charged with illegal possession of a Schedule IV controlled substance. Even if prescribed, you still need to be careful with the medication because among Xanax's listed side effects are:
Blurry vision

Confusion

Difficulty speaking

Drowsiness

Depressed alertness

Dizziness or light-headedness

Impaired balance, coordination, and memory

Problems concentrating
The Effects of a California DUI Conviction on Your Insurance
In California, car insurance is required for every driver. That does not mean insurance providers have to insure everyone. Insurance companies can legally deny coverage to anyone with a DUI conviction on their record. A DUI conviction may signal that the driver is too risky to insure. Every insurance company plays by different rules and has varying guidelines—some will insure high-risk drivers while others will not.
After a DUI conviction in California, drivers can expect their insurance payments to rocket, with yearly rates increasing by as much as 185%. Insurance premiums may even triple for repeat offenders with multiple DUI violations. These elevated insurance rates usually last from three to five years following the conviction date. It can take up to seven or more years to finally remove the conviction when calculating premiums.
Finding Auto Insurance with a Xanax DUI Conviction on Your Record
It would serve anyone in this position to comparison-shop to find the lowest quote. In California, 10 of the most affordable insurance companies for drivers convicted of a first-time DUI include:
License suspensions from DUI convictions are not the only factors associated with being a high-risk to insure. Rates are often determined by insurance carriers weighing numerous factors when calculating premiums. Other factors considered include:
Age

Gender

Driving experience and history

Marital status

Residence or locale

Homeowner or renter status
If you cannot find a quote you can live with, you can apply with the California Automobile Assigned Risk Plan (CAARP) for liability coverage. The program matches high-risk drivers with willing insurance companies.
Other Penalties Resulting from a Xanax DUI Conviction
Under California law, a Xanax DUI can be considered a wobbler offense, meaning it can be treated as a misdemeanor or felony charge. It does not matter if the drug is prescribed. If law enforcement thinks the influence of Xanax does not allow you to drive like a sober person, you will be charged and in jeopardy of dealing with the harsh circumstances of a DUI conviction.
The penalties for a Xanax DUID treated as a misdemeanor may include:
Suspended Driver's License

Sizable fines

Three to five years of probation

Possible jail time
Felony Charges
A Xanax DUID offense can be treated as a felony if this is a person's fourth or subsequent violation, if they have a prior felony DUI conviction, or if the DUI resulted in an injury to a third party. The additional penalties for a Xanax DUID may include the following:
More substantial fines

Up to three years in jail, possibly more if a third party was injured
These charges should not be taken lightly. A Xanax DUI attorney can offer an effective defense and help you avoid the severity of either of these charges.
Contact a DUI Lawyer in Los Angeles Today
If you have been charged with driving under the influence, there are three options concerning your legal representation:
Representing yourself – One mistake at any stage of a criminal proceeding can ruin a case. Negotiating a plea bargain with prosecutors is almost impossible.

A public defender – Under the 6th Amendment, it is your Constitutional right to legal assistance when jail is a possibility. They are often overworked, with too many clients to take time on individual cases.

A private Los Angeles Xanax DUI attorney – You choose an attorney you trust. They are accessible, have time to focus on your case, and are experienced in DUI law.
A DUI conviction has the potential to result in:
Substantial fines and increased insurance payments

Driver's license suspension

Incarceration
Becoming part of your public record, accessible background check companies, employers, and landlords
Reaching out to a skilled Xanax DUI lawyer in Los Angeles is the best way to defend your reputation and your rights as a driver. Contact us for a free consultation.