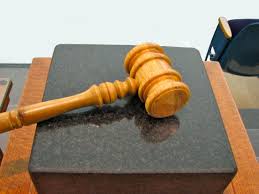 DUI offenders already face criminal charges for their transgressions. Yet, when death and injury come as a result of their crime, sometimes they must pay in other ways. Families of the victims they affect can and do file civil lawsuits against the drivers.
On January 6th, Bethany Anderson hit a parked car, lost control, and then hit three pedestrians who were standing on a sidewalk. The incident occurred at about 2:35 am at the intersection of Beverly Boulevard and Formosa Avenue. Bethany had been heading east on Beverly and was found to be under the influence of alcohol.
The three pedestrians that Anderson struck were Yasir Almotaire, Faris Alanai, and Adbullah Alnemary. Almotaire, sadly, died at the scene. Alanai and Alnemary suffered severe injuries and were taken to the hospital. Their injuries are said to be permanent.
On February 1st, the family of Almotaire, along with Alanai and Alnemary filed suit against Anderson in Los Angeles Superior Court. The plantiffs are the parents of Almotaire. Alanai and Alemary are also listed as plaintiffs.
The plaintiffs are seeking an unspecified amount in damages from Anderson. It is known that they are seeking compensation for compensatory and punitive damages as well as funeral costs.
It is unknown if Anderson was arrested and will face criminal charges for her part in the accident.
If you have been charged with DUI, you will want an attorney to represent you at trial. Choose an attorney who is familiar with criminal DUI proceedings. All of our attorneys are experienced with DUI matters. Contact us today.