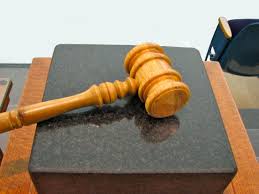 A fatal DUI crash often leads to charges above and beyond a simple DUI. When injuries or fatalities result from a DUI accident, the charges often escalate quickly.
A woman from Panorama City stands accused of driving under the influence after two separate wrecks that occurred on Sunday.
20-year old Saidy Samayoa had been allegedly fleeing an earlier hit-and-run accident when she was involved in another crash. She now faces charges of murder along with 12 other separate charges.
The entire incident began with Samayoa driving a 2000 Toyota 4-Runner late Sunday morning and striking another vehicle at Sepulveda Boulevard and Parthenia Street. Samayoa then allegedly took off at a high rate of speed, continuing to travel along Sepulveda. She failed to stop at a traffic signal and struck a Toyota Sienna Minivan.
Multiple occupants of the van were ejected and the van rolled over once it was struck.
A 37-year old man lost his life as the result of the accident. Also injured were the man's wife and four children. Two of the children, a girl who is 7 and a boy who is 10, became comatose and suffered paralysis as a result of the accident.
Samayoa and two passengers were injured in the accident as well. The complain also stated that a man was injured in the accident that Samayoa had been fleeing from.
Samayoa faces a litany of charges which include: gross vehicular manslaughter while intoxicated, eight counts of driving under the influence of a drug causing injury, and hit-and-run causing injury. She faces many more charges as well.
It is unclear what drug she had taken.
If you have been charged with DUI, it is important to obtain representation. Our attorneys are all experienced in DUI matters. Contact us today.