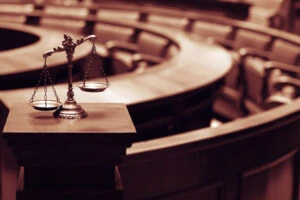 A DUI (Driving Under the Influence) charge is a stressful and overwhelming experience. Navigating the legal system can feel daunting, so below are eight essential DUI court date dos and don'ts to help you achieve the best possible outcome. Following these guidelines, you can confidently approach your court date and ensure you present the best possible case.
Do Hire an Experienced DUI Attorney
Hiring an experienced DUI attorney to guide you through the process is crucial. An attorney will have extensive knowledge of DUI laws and procedures, ensuring your rights are protected and you receive the best possible defense.
An attorney can assist you with the complex paperwork and legal jargon associated with DUI cases. By breaking down complicated legal language and explaining the nuances of the law, your attorney can make the process more manageable.
This ensures that you understand your options and the potential consequences of your decisions, making it easier for you to make informed choices throughout the process. With a clear understanding of the legal landscape, you'll be better equipped to handle your DUI case and work toward a favorable resolution.
Don't Skip Your Court Date
One of the worst things you can do is skip your DUI court date. Not only will this lead to a warrant being issued for your arrest, but it will also damage your credibility in the eyes of the court. Attending all scheduled court appearances and arriving on time is essential for presenting a responsible image.
If an emergency arises and you cannot attend your court date, contact your attorney immediately to discuss your options. They can guide how to proceed and potentially reschedule your appearance, ensuring you maintain a positive standing with the court.
Do Dress Appropriately for Court
Appearances matter in the courtroom and can leave a positive impression on the judge and jury. Dressing conservatively and professionally is key, as it demonstrates your respect for the legal process and the gravity of the situation.
Avoid casual clothing, flashy jewelry, and excessive makeup to ensure your appearance conveys a sense of responsibility and seriousness. By dressing neatly and modestly, you show respect for the court and signal that you take the charges against you seriously.
Don't Discuss Your Case on Social Media
It's important to remember that whatever you put on social media can come back to bite you in court. In today's digitally connected world, information can be easily accessed and shared, making it crucial to exercise caution when using social media platforms while your DUI case is ongoing.
Avoid discussing your DUI case or posting anything related to your arrest online. Publicizing details of your case can provide ammunition for the prosecution and jeopardize your defense. Maintaining a low profile and limiting the information available to others is better.
Instead, keep your accounts private and be cautious about what you share, ensuring your online presence does not inadvertently harm your case. By staying mindful of your social media activity and keeping sensitive information private, you can protect yourself and improve your chances of a successful outcome in court.
Do Be Respectful in Court
Always be respectful and courteous to everyone you encounter in the courtroom, including the judge, prosecutor, and court staff. Demonstrating respect is essential for creating a positive impression on the individuals who play a significant role in determining the outcome of your case. Good manners and a professional attitude can go a long way.
Address the judge as "Your Honor" and answer questions politely and honestly. When speaking in court, it's essential to be clear and concise while maintaining a respectful tone. Honesty is paramount, as being caught in a lie can have dire consequences for your case.
Avoid interrupting, arguing, or displaying negative emotions, as this can reflect poorly on your character and case. Maintaining a calm and respectful demeanor is crucial for presenting yourself in the best possible light. By keeping your emotions in check and demonstrating appropriate courtroom behavior, you show that you take the charges against you seriously and respect the legal process.
Don't Lie or Exaggerate Your Situation
Honesty is crucial when dealing with a DUI case. Being truthful about the details of your situation is vital, as dishonesty can have severe consequences on the outcome of your case.
Lying or exaggerating the details can damage credibility and lead to additional charges. Always be truthful with your attorney and the court, and let your legal counsel guide you on how best to present your case. Trusting their expertise will give you the best chance at a favorable outcome.
Do Prepare for Your Court Date
Before your DUI court date, take the time to prepare by discussing the details of your case with your attorney. This includes reviewing relevant documents and becoming familiar with the specifics of your situation. By doing so, you'll better understand the charges against you, which is crucial for navigating the legal process effectively.
Ensure you understand the potential consequences and the options available to you. This involves researching potential penalties, diversion programs, and alternative sentencing options. By familiarizing yourself with these aspects, you can work with your attorney to develop a strategy tailored to your specific circumstances.
Be prepared to answer questions about your arrest, background, and any mitigating factors relevant to your case. By being well-prepared, you'll be able to confidently present your case and improve your chances of a favorable outcome. Thorough preparation helps you feel more at ease in the courtroom and demonstrates your commitment to responsibly addressing the charges against you.
Don't Drive on a Suspended License
Following a DUI arrest, your driver's license may be temporarily or permanently suspended. It's essential to understand the restrictions on your driving privileges and abide by them to avoid further legal complications.
You must refrain from driving while your license is suspended, as doing so can lead to additional charges and penalties. Instead, arrange for alternate transportation, such as public transit, rideshare services, or a designated driver.
Adhering to these restrictions demonstrates responsibility and respect for the law, which can positively impact your case. A Los Angeles DUI attorney is an excellent resource for learning more.