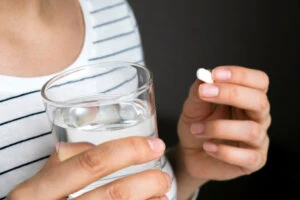 In California, any substance that affects your ability to drive or slows your reaction time can lead to an arrest for driving under the influence (DUI). That can be either alcohol or drugs. A good DUI attorney in Los Angeles can tell you that law enforcement draws no distinction between illegal drugs and prescribed medications.
If arrested for driving under the influence while taking prescribed medication, an experienced Los Angeles DUI lawyer can act as your advocate can defend you from the inconvenient ramifications that come from a DUI conviction. You should not be reduced to a criminal statistic for listening to your doctor and making an honest mistake.
California Laws Regarding DUI and Painkillers
In California, it is often implied that driving under the influence means drunk driving. This is not always the case. According to the DUI laws of California, it is a crime to operate a vehicle under the influence of either alcohol or drugs, or both. That applies to nonprescription and prescription drugs, especially painkillers. Many drugs are commonly prescribed to deal with pain, but they can also:
Cause drowsiness

Dull the senses

Slow reaction times
If a police officer has stopped you because they suspect you are driving under the influence, they do not care if the drug was prescribed to you. They are only concerned with how the drug is affecting your ability to drive. Prescription or not, you may still be charged and convicted for driving under the influence.
A painkiller DUI should not be treated lightly. A conviction can carry:
Required DUI courses

Heavy fines and court fees

Suspension of your driving privileges

Up to a six-month jail sentence
Any DUI charge should demand immediately contacting an experienced painkiller DUI defense attorney. The sooner the consultation happens, the more prepared your defense will be when your court date comes.
Common Medications Seen in a Painkiller DUI
There are many drugs that can make people drowsy and affect their capacity to operate a motor vehicle. There are several varieties of medications and opioids prescribed to manage pain, and they are commonly seen in painkiller DUI cases or driving under the influence of drugs (DUID). These medications may include:
Codeine or Tylenol 3

Demerol

Dilaudid

Fentanyl

Hydrocodone or Vicodin

Hydromorphone

Methadone

Morphine

Norco

Oxycodone or Oxycontin

Oxymorphone

Percocet
Prosecuting a Painkiller DUI
After a person is arrested and charged with driving under the influence of painkillers, the legal process begins. To get a conviction, the prosecution is tasked with providing certain aspects of the case beyond a reasonable doubt. Three elements that must be proven are:
The defendant was driving the vehicle.

The defendant was under the influence of painkillers while driving.

The painkillers impaired the defendant's ability to operate the vehicle as a sober person could.
The failure to prove any one of these aspects of the case and the prosecutor will fail to get a conviction. It is important to mention that if the painkillers were not legally prescribed to you, the prosecution may bring felony charges for the illegal possession of a controlled substance. The prosecution can also charge you with this if you were legally prescribed the medication, but they think you are taking the drug recreationally and without regard to the warnings and instructions.
In order to convict someone for the illegal possession of drugs, the prosecution often uses testimony from the arresting officer and chemical testing. Police officers often include their observations in their reports. They may say the suspect appeared drowsy with droopy eyelids or that they looked inebriated because of constricted pupils or red bloodshot eyes.
Defending a Painkiller DUI
One of the jobs of a skilled DUI defense attorney is to provide the court with explanations and innocent reasons for these observations. The overall and most important job of a defense attorney is to mount a successful defensive strategy. In a painkiller DUI, there are several defenses the lawyer can employ:
The defendant was not driving the vehicle.

The defendant never took painkillers before driving the vehicle.

The defendant's ability to operate the vehicle was not impaired.

Law enforcement performed an unlawful search or seizure.

Law enforcement allowed the blood or urine sample to be contaminated.

Field sobriety tests were conducted improperly.
In addition to these defenses, an attorney may also introduce expert testimony arguing that even though painkillers were taken previously and in the defendant's system, the drug was not influencing the defendant or affecting their ability to drive when law enforcement stopped them.
Penalties for a Painkiller DUI Conviction
If a defendant decides to go to court without representation, and the prosecution is successful in convicting them of driving under the influence of painkillers, the consequence can be severe. In some cases, a conviction can bring conditions beyond inconvenience, changing a person's life entirely. The penalties for a painkiller DUI may include:
Six-month driver's license suspension

Completing a DUI education program

Fines up to $1,000

Installation of a portable breathalyzer or ignition interlock device

Probation

Imprisonment of up to six months in county jail
If a defendant has three prior DUI convictions or wet reckless convictions, a fourth DUI results in a felony DUI charge. Even a first-time DUI arrest can become a felony charge if someone is injured because the defendant was suspected of being under the influence of painkillers.
Contact a DUI Lawyer in Los Angeles Today
To clarify, driving while intoxicated by alcohol is not the only way to get a DUI arrest. It is also illegal to operate a vehicle after:
Taking excessive amounts of legal drugs like cough syrup

Taking prescription or over-the-counter drugs that affect driving abilities

Combining alcohol or drugs that enable you to drive safely
Reading the labels on medication and understanding how they affect you are important. If law enforcement stops you and suspects you of driving under the influence, they can request you take a blood or urine test. Upon refusal, the Department of Motor Vehicles will revoke or suspend your driving privileges.
If you receive a DUI charge after taking a painkiller, a skilled DUI lawyer in Los Angeles may be able to keep your driver's license and reduce the charges and penalties that come along with them. Do not hesitate to contact a Los Angeles DUI attorney to schedule a free consultation.