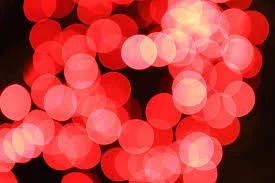 An inquiry into the death of a 65-year-old male while in police custody has been closed, clearing the police officers of any wrongdoing.  The Orange County District Attorney's office sent a letter to the Costa Mesa Police chief, clearing the officers involved in the incident of any criminal culpability in the death of Fermin Hernandez.
Hernandez had been driving a Mitsubishi Mirage west on 16th Street in Costa Mesa on May 2. Around 10 p.m., Hernandez ran a red light and collided with a SUV at Newport Boulevard.
Following the accident, Hernandez was examined by a paramedic and the only visible injury was a cut to Hernandez's wrist. Despite this, the paramedic recommended that Hernandez be taken to the hospital for further examination.
Hernandez declined the medical assistance and signed a waiver stating that he decided to disregard the paramedic's advice. The paramedic reported to police that he believed he smelled alcohol on Hernandez's breath.
Police performed a field sobriety test and arrested Hernandez on suspicion of drunk driving.
After loading Hernandez into the police car, he began slumping and falling asleep. Officers asked Hernandez if he was alright. Hernandez replied that he was fine, just tired and complained about the handcuffs, stating he couldn't sit up.
A few minutes later, Hernandez began complaining that the seat belt was choking him. Officers pulled over and adjusted the seat belt. After a few moments, Hernandez lost consciousness and officers were unable to wake him. A call to paramedics was placed and Hernandez was rushed to the hospital after bruising to his body was discovered.
After undergoing surgery, Hernandez succumbed to injuries including lacerations to his spleen and liver. Hernandez also suffered from fractures to his ribs, clavicle and lower spine. An autopsy also showed chronic injuries including pancreatitis and cirrhosis of the liver.
If you have been charged with a DUI, you will need legal representation. Our attorneys are experienced in DUI defense and can help you. Contact us today.