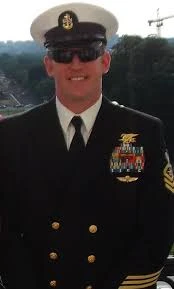 Driving under the influence does not necessarily mean driving after drinking or while drunk. Driving under the influence can mean driving while under the influence of anything that can impair your ability to drive. This includes prescribed medications like pain medication, muscle relaxers, and sleeping medication.
The former Navy Seal who claims to have been the one whose shots killed Osama bin Laden was arrested on Friday on suspicion of DUI.
The arrest came when several people called the police to report a man asleep at a running vehicle at a convenience store. Police arrived and found Robert O'Neill behind the wheel. The responding officer was able to awaken O'Neill and noticed odd behavior.
The officer reported that O'Neill seemed confused and his actions were consistent with someone who was under the influence.
O'Neill denied having been drinking. However, he gave several different stories as to where he had been. He also admitted to officers at one point that he had taken a prescription sleep aid.
O'Neill failed one field sobriety test and refused to take others. The officers brought him to jail, where he refused a test to determine his blood-alcohol level.
Jail records show that O'Neil was released a short time later after posting $685 bond. It was O'Neil's first arrest.
O'Neill still maintains that he was not driving while intoxicated and thanked the officers for their professionalism and courtesy.
O'Neill began publicly speaking of his role in the bin Laden raid two years ago. He claimed that the American public had a right to know what happened. Pentagon officials have previously reported that it was impossible to know whose shots killed the terrorist leader.
O'Neill joined the Navy in 1995 and took part in many well-publicized operations. He participated in the 2009 rescue of the captain of a merchant ship that had been taken hostage by Somali pirates. This event later made it to the big screen in a movie called "Captain Phillips." Tom Hanks starred.
O'Neill was also part of the rescue team that rescued the final man of a four-man team tracking a Taliban leader. This operation was later the subject of the best-selling book and hit movie "Lone Survivor."
If you have been charged with DUI, you will want an experienced attorney to defend you at your hearing. All of our attorneys are experienced in DUI matters. Contact us today.