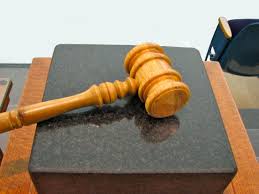 The family of a Colton firefighter who was struck and killed by a DUI driver last year attended court last week for the sentencing phase of the trial. They were left disappointed by the magnitude of the sentence the driver was asked to serve. The family was left angry and disappointed when the driver was sentenced to only six years and eight months in prison.
The victim in the accident, David Lodarski had been with the fire department for thirty-seven years. He spent twenty-five of those as captain. The accident happened just one week before his scheduled retirement.
Lodarski and his son had been going off-roading on Reche Canyone Road when the driver came up and struck Lodarski's ATV from behind. The impact of the crash sent Lodarski tumbling into oncoming traffic. Part of the crash was captured by a neighbor's surveillance footage.
The man behind the wheel of the vehicle that struck Lodarski was David Paul Diehl. According to authorities, he is a two-time DUI offender.
Prosecutors wanted a tougher sentence for Diehl but admitted that laws for this kind of crime are not harsh enough. They also had to take into account that Diehl wanted to make a plea deal. Diehl wanted to accept responsibility from the beginning.
During sentencing, the family held up a picture of Lodarski, hoping that Diehl would apologize. Diehl never said anything to the family.
If you have been charged with DUI, it is important to have legal representation at your hearing. Our attorneys are all experienced in DUI matters. Contact us today.