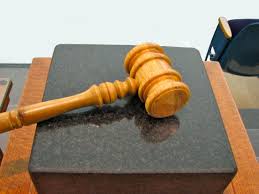 When DUIs occur, they can have severe consequences for all involved. Charges can range from a simple misdemeanor in some areas to serious charges in others. Charges can be compounded when an accident with injuries results from the DUI.
A Chicago man had his bond set at $500,000 following an alleged DUI crash left two children critically injured and another adult hurt last week. The accident occurred Saturday morning in the East Garfield Park neighborhood on the west side of Chicago.
At about 6:25 am, Ricky Pearson, 27, was driving his Mercedes sedan eastbound on West Lake Street. He blew through a red traffic signal at the intersection of North Hamlin Avenue. It was here that Pearson struck an Oldsmobile. The crash caused the Oldsmobile to subsequently crash into a Chevrolet.
Two young boys were ejected from the Oldsmobile and were transported to Mount Sinai hospital in critical condition. The woman driving the Oldsmobile and Pearson were both taken to Stroger hospital where their conditions were listed as stable. An additional passenger in the Oldsmobile and the driver of the Chevrolet both declined medical attention at the scene.
Pearson is facing charges of three felony counts of aggravated DUI causing an accident with bodily harm. He is also charged with misdemeanor counts of DUI and driving with a suspended license. He was also cited for driving without insurance and failure to obey a traffic signal.
If you have been charged with a DUI, you will need a lawyer familiar with the DUI process. Our attorneys all specialize in DUI litigation. Contact us today.