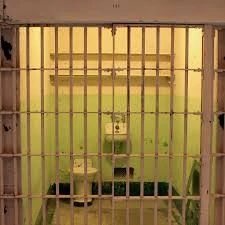 The conviction of a former Duarte resident on charges of second-degree murder, gross vehicular manslaughter while intoxicated, and fleeing the scene of an accident were upheld on June 8.
The three-justice panel from California's 2nd District Court of Appeals rejected the claim of the defense attorney that the trial court committed a prejudicial error.  The attorney claimed that the prejudicial error occurred when the trial court refused to issue jurors an instruction on unconsciousness.
William Jose Segura, who had three previous DUI convictions and a fourth DUI arrest, was involved in a September 16, 2011 crash that killed 42-year-old Lisa Marie Mireles. In their decision, the three-justice panel said that such an instruction applied to his case.
The nine-page ruling had this to say regarding the case:
"Segura consumed alcohol at a restaurant despite assuring the bartenders that he would return home in a taxi," then drove to a club and consumed more alcohol, the appellate court panel noted. "He then drove toward his home at an excessive speed. Following the collision, he fled, reflecting his consciousness of guilt."
At the time of the accident, Segura drove through two red lights before slamming into the back Mireles' vehicle. The impact of the crash caused her car to jump the curb and wrap around a tree. Segura fled the scene on foot, but officers later arrested him at his home.
Also in their ruling, the appellate court justices noted that hospital laboratory tests performed after the accident showed Segura's blood-alcohol level to be .28 percent, more than 3 times the legal limit.
Segura received a sentence in January of 2015 of 20 years to life for his crimes.
If you have been charged with DUI, you will need legal representation. Our attorneys specialize in DUI defense. Contact us today.