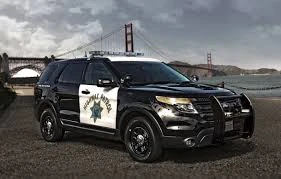 Driving while under the influence is always a bad idea. The chances that you will hurt yourself or someone else are too great to risk. Many accidents that occur can be attributed to drivers who are later charged with DUI.
In Santa Fe Springs, California, a man was arrested for suspicion of DUI after he crashed into a California Highway Patrol (CHP) SUV.
The incident occurred at about 2:00 am on April 3rd along the 605 Freeway just north of Telegraph Road.
Authorities reported that 38-year-old Clarence Williams was driving his 1998 Cadillac Seville when his car struck the back of the parked SUV.
The CHP officers had stopped to assist a stranded motorist at the time of the accident. Williams' car swerved onto the right shoulder, where it struck the CHP vehicle. The impact of the accident propelled the CHP car forward into the stranded vehicle. One officer was struck by the stranded vehicle, which threw him to the ground.
Williams was arrested under suspicion of DUI. The officer that was thrown to the ground was taken to Whittier Hospital. He is expected to be okay. The second officer was uninjured. No one in the stalled vehicle was injured.
A traffic alert was issued for that section of Freeway shortly after the collision occurred. All lanes were reopened by 3 am.
If you have been charged with DUI, you will need an attorney to represent you in court. You will want an experienced DUI attorney who can help get the best outcome for your situation. All of our attorneys are experienced in DUI matters. Contact us today.