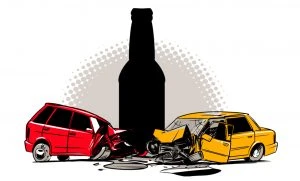 DUIs do not often affect only those who have been charged with the crime. All too often, there are more involved than just the person who has been driving under the influence. When this happens, people often seek answers.
An accident near Crystal Cove, California, has left five people injured. The person thought to be responsible for the accident was arrested under suspicion of DUI.
The woman, Kathia Isabel Rodriguez, was driving a 2004 Ford Explorer along the Coast Highway in the southbound lanes. She was near El Morro Elementary school when she swerved into the northbound lanes, reports the CHP.
The woman's SUV swerved so far that it went over the opposite shoulder of the Coast Highway where it hit a dirt embankment and rolled over. The vehicle finally came to rest in a northbound lane.
Of the four passengers in the Explorer, two were not wearing a seat belts. The two 19-year-old passengers not wearing the seat belts were ejected from the vehicle. They suffered major injuries and were transported to a local trauma center.
The driver and a fourth passenger, a ten-year-old girl, were both wearing seat belts according to the CHP. They received minor injuries and were also taken to nearby hospitals.
As the vehicle rolled over into the northbound lanes, it struck a white minivan. The driver of the minivan was unhurt, but the passenger received moderate injuries. The passenger was taken to the hospital as well.
Rodriguez was arrested and is facing charges of felony DUI and felony wrong way driving.
If you've been charged with a DUI, you will need a lawyer to represent you in court. Contact one of our attorneys who specializes in DUI defense. Contact us today.