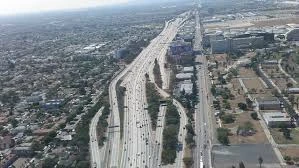 Many people take Uber after a night of drinking so that they do not drink and drive. However, even an Uber driver must stop and see if assistance is necessary if they come upon the scene of an accident. Unfortunately, getting out of a vehicle in the dark on the interstate can have its own risk.
A deadly crash on June 17 took the lives of three people. The crash is suspected to be due to a DUI driver. One of the victims was an Uber passenger.
The crash occurred on the 405 Freeway in Carson just before 1 a.m. The driver of a Prius, who is believed to have been under the influence of drugs or alcohol at the time, crashed into the back of a pickup truck. The force of the accident caused both of the vehicles to veer into the carpool lane and left a trail of debris strewn across the highway.
An Uber driver carrying a passenger noticed the scene and pulled over to offer assistance. The Uber passenger was crossing the freeway to reach the scene when a Toyota Camry came down the interstate. The Camry attempted to swerve to miss the passenger, but ended up hitting him and two victims that were in the pickup truck.
All three victims were pronounced dead at the scene. Their names weren't released, but it was reported that they were all males in their 20s and 30s.
The California Highway Patrol arrested the driver of the Prius on suspicion of DUI.
If you have been charged with DUI you will need legal representation especially if there are other charges on top of the DUI. Our attorneys specialize in the defense of DUI charges. Contact us today for a free consultation.