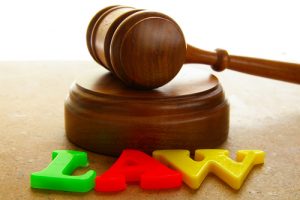 California Penal Code Section 647(f) makes it a crime to be drunk in public under certain circumstances. If a peace officer believes you have violated this statute, they do not have to conduct a breathalyzer test to charge you.
Violating this statute is a criminal misdemeanor. If convicted under this statute, you face:
It is possible to beat a public intoxication charge. You stand a better chance to overcome the charge with an experienced lawyer by your side. If you'd like to speak to a knowledgeable lawyer for free, call us today at (310) 896-2724.
No Testing Necessary for the Arrest
Under Penal Code Section 647(f), an officer may arrest an individual if they:
Are in a public place
Appear to be willfully under the influence of alcohol or controlled substances
Obstruct a public way (e.g., sidewalk, street)
Show they are unable to care for themselves or others
Because the law does not require alcohol to be the inciting substance, a chemical test isn't necessary for the officer to make the arrest.
Fighting a Public Intoxication Charge
Peace officers sometimes make mistakes when arresting individuals. It is possible that you do not meet one of the criteria under the public intoxication statute, but still find yourself charged for the offense. When the peace officer makes a mistake, a strong defense is possible.
You Must Be in Public
There is no law suggesting that you may not be drunk in a private area. Drinking at home, in a backyard, or on a front porch is not illegal in California. Officers may be called to handle unruly individuals in these situations, but you should not be arrested for being drunk in public.
Willfully Under the Influence of Drugs or Alcohol
The statute requires that an individual can only be found guilty of a violation if they willfully ingested the alcohol or controlled substance that impaired their ability to act safely or caused them to obstruct a public way. Individuals who were slipped drugs or otherwise tricked into consuming the intoxicating substance are not subject to conviction.
If this behavior was induced as a side effect of a medication, you should not be subject to a conviction. Likewise, certain medical conditions may cause an individual to appear intoxicated. If you're accused of public intoxication because of a medical condition or the side effects of a medicine, you should be able to beat the charge.
Obstructing a Public Way
It is not enough under the law to simply be on a public way. You must do something to obstruct the safe passage of others on that public way. Stumbling into a street and causing drivers to swerve out of the way can count as an obstruction, even if you immediately return to the sidewalk. Similarly, if you pass out in the middle of a sidewalk, you may be subject to the public intoxication charge.
You may be able to cite your location on a public way as part of your defense. If you were sitting on the sidewalk next to a building but not obstructing the doorway, you may be able to beat the charge.
Unable to Exercise Care for Yourself or Others
Penal Code Section 647(f) also may also be cited when you engage in behavior that endangers the safety of you or the people around you. An individual walking into a street unsafely or threatening other people may be arrested for public intoxication.
Being loud in public isn't enough to invoke the law. Having an open drink in your hand is not enough either, though it can be a violation of Business and Professions Code Section 25620, which is an infraction rather than a misdemeanor.
How a Lawyer May Be Able to Help You
Because you may be charged with public intoxication without a chemical test, evidence of your state will rely heavily on the testimony of the arresting police officer. You may be convicted if the officer is able to convince a jury that you smelled of alcohol, you were unresponsive to the officer when they approached you, or that you had watery, bloodshot eyes.
When you hire a lawyer with experience defending against public intoxication charges to defend you, you have someone in your corner making sure the justice system treats you fairly. You may be able to get a reduced punishment or even have the charges against you dropped.
If you'd like to speak with a lawyer about the unique facts of your case, enter your contact information on the sidebar or call us today at (310) 896-2724.